Videosync 1.3 Live Demo / Q&A Session
We wanted to do something different with the release of ​Videosync 1.3​. To that end, our very own Tarik Barri, Creative Art Director & Developer for Videosync (and regular performer with artists such as Thom Yorke, Sote, Paul Jebanasam and Ben Frost) will lead a ​YouTube Live​ demo session to introduce a few of the tools and showcase some of the visuals you can create on your own.
Following the demo, Tarik answers your questions about all things Videosync.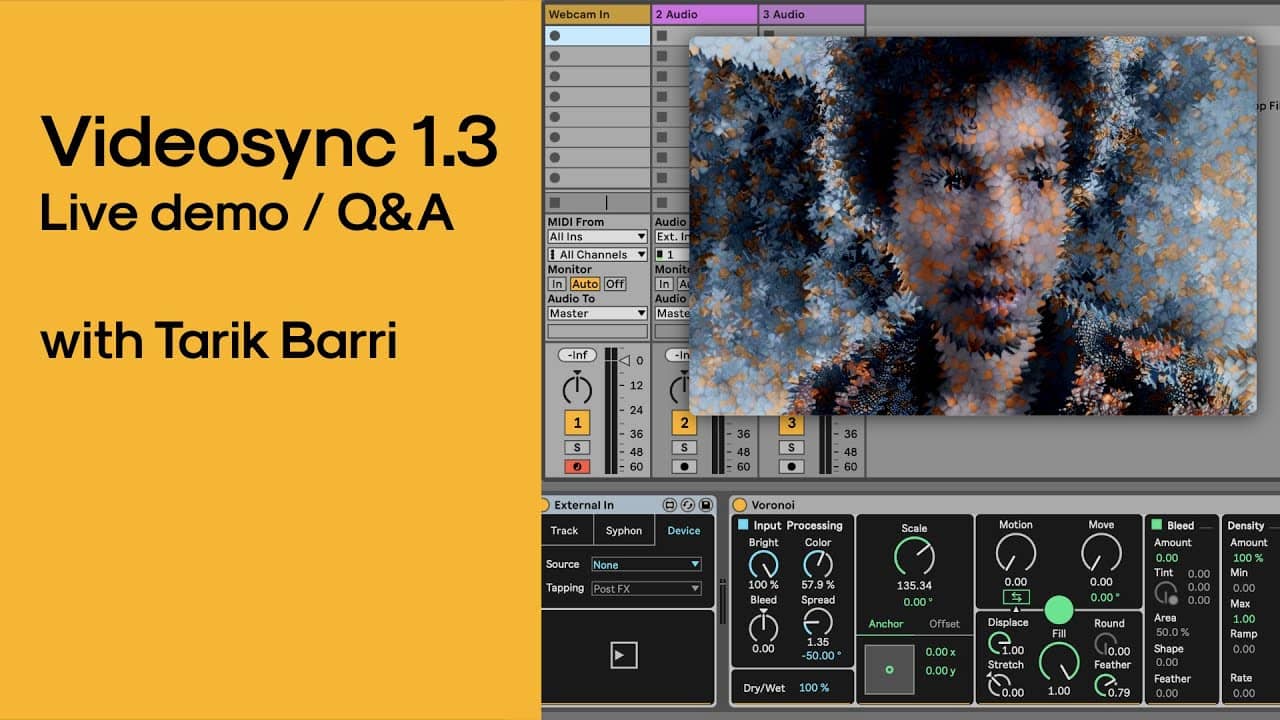 Save the date!
Thursday, September 21
5pm - 6:30pm Central European Time (11am - 12:30pm EDT)
​YouTube Live Link​